Child Nutrition and Menus
Our Food Service Department provides nutritionally balanced breakfast and lunch menus that also provide appeal to our students. Based on the knowledge that our students require a certain amount of energy from carbohydrates, protein, and fats to function properly, we provide menus that assure that they receive a variety of foods. This helps our students get all of the necessary nutrients and other substances associated with good health and clear thinking.
Department Administrator
Eva Chalabi
Director of Child Nutrition Services (CNS)
P: (602) 477-8900, ext. 1614

Breakfast schedule
Why Breakfast At School
When students start the day with a nutritious breakfast, they start the day ready to learn. Some students skip breakfast at home because they are not hungry when they first wake up. Many families find it difficult for their children to get up, dressed, fed, and off to school. When parents rely on the school breakfast program, they can be assured that their child will receive a healthy breakfast every day. Riverside School District offers breakfast in the classroom for students at Riverside Traditional and Kings Ridge at no cost!
Free & Reduced Applications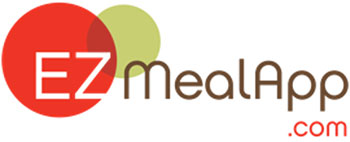 When the COVID-19 pandemic occurred, the USDA (United States Department of Agriculture) came to the rescue and released a series of waivers to allow our school to operate on a "seamless summer option" during the 2021–2022 school year to be able to serve free meals to all students. This option allowed our students to pick up meals and consume them off-campus as well as allowing us to serve them outside of normal mealtimes. Unfortunately, the USDA will no longer be able to extend these waivers for school districts. Starting next school year 2022–2023, we will require meal applications to determine free and reduced lunch eligibility.
Wellness In The Schools
The Riverside School District student wellness meets the federal mandate PL 108-265 and the ASBA policy JL-RB & JL-RA, student wellness, and policy EFE, competitive food sales/vending machines. For information on the assessment and participation in the wellness meetings, please contact the CNS office.
The purpose of the wellness policy is to provide school environments that promote and protect children's health, well-being, and ability to learn by supporting healthy eating and physical activity.
The food service operation provides breakfast and lunch in accordance with the National School Lunch Program and the Arizona Nutrition Standards. Rewards and incentives should be given careful consideration, and food is not to be used as a punishment. Similarly, if food is included in recognition of academic performance, it should be used in the general celebration of the achievement and not as a reward.
Nutrition education is offered to all students. Recess is encouraged to be offered prior to lunch. Our k-8 schools provide adequate physical activity for students and ensure that students are moderately to vigorously active at least 50% of the time while participating in physical education.
Upcoming Meetings

Please contact the CNS office at (602) 272-0006 for meeting details, public participation, and the most recent assessments.